Day 1 :
Keynote Forum
Abbott Nutritional Research and Development, Singapore
Time : 10:30-11:10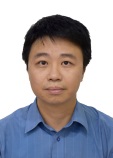 Biography:
Xiang Li has more than 20-years experiences in new product development, research and innovation. Currently, he is the Director of Product Development and Research in Abbott Nutrition R&D Pacific-Asia Centre. He is leading the analytical research, product development, and rapid prototype innovation teams. His research portfolio includes nutritional product innovation, dairy processing, ingredient chemistry, consumer insight, and user experience. He is the Pioneer of Abbott Nutrition R&D in Asia and recorded many first, including led two new Green-filed nutritional plant start-ups in Singapore and China. His previous efforts resulted in the commercial launches of more than 250 Pediatric and Adult nutritional products globally. Recently, he has accepted an invitation to be a Technical Advisor to the Singapore National Research Foundation (NRF), accountable to the Prime Minister Office of Singapore. He is a Senior Associate Research Fellow in Abbott Volwiler Society. He has received his EMBA degree from NUS and UCLA in 2012.
Abstract:
Nutrition supplement powder as one of the key sub-categories in functional foods has seen rapid growth in the past 20 years. Many powder formulations use a substantial amount of milk protein, both as a protein source and as a wall material for encapsulating sensitive nutrients, most commonly by spray-drying. There has been a recent trend of partially replacing milk proteins with vegetable proteins, because vegetable proteins are more sustainable and cost-effective. Among vegetable proteins, soy protein has been extensively studied and showed excellent functionality, while pea protein is also gaining increasing interest in sports nutrition due to its nutrition values, allergy free, emulsifying and anti-oxidative properties.
The first part of this research aims to review the current trends of mixed protein system in nutritional supplement powder formulation, the comparison of different protein combinations as wall materials in microencapsulation processing and discussion of their strengths and limitations, and then discussions of various strategies to improve encapsulation efficiency in nutritional powder. The latter part is to investigate six different proteins combination (Sodium caseinate and Milk protein concentrate as Casein proteins, paired with globular proteins Soy protein, Pea protein and Whey protein) as emulsifiers and wall materials. Multiple trials were conducted, and the potential correlations among formulations, liquid emulsion properties and powder microencapsulation stability were studied using coefficient correlation analysis. The research findings (powder physical attributes, nutrient retention, microencapsulation efficiency, and oxidative stability) showed great potential of mixed protein system application as wall materials in the future nutritional powder development work.
Break:
Networking & Refreshment Break 11:10-11:30 @ Foyer
Keynote Forum
Govt. Dungar College, India
Time : 11:30-12:10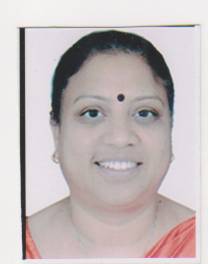 Biography:
Meera Srivastava is presently working as the Head of Post Graduate Department of Zoology, Govt. Dungar College, India. She has over 32 years of experience in Post-Graduate teaching and Research in the field of zoology, especially entomology, besides sheep, camel and elephant. She is also a Convener of Board of Studies in Zoology and Member of Academic Council, MGS University, India. She has contributed to more than 154 research publications published in journals of national and international repute and in Conferences. She is Life Member of different academic bodies and is a Member of Editorial Board of different national and international journals. She is a recipient of various distinguished awards and honors.
Abstract:
Diet of an individual mainly comprises of cereals and pulses. Pulses are the most important source of protein not only in India but around the globe. Herbivorous insects are said to be responsible for destroying one fifth of the world's total crop production annually, may it be crop fields or store houses. The storage of pulses is more difficult than cereals; as stored grain pests pose a major threat to them. The stored grain pests are difficult to manage with the chemical insecticides because of the health hazards associated with their use. By their very nature, most insecticides create some risk of harm to humans, animals or the environment. Unfortunately, some of the highly hazardous insecticides are continually and indiscriminately used globally.
The small farmers prefer them because they are cost-effective, easily available and display a wide spectrum of bioactivity. It is
for sure that insecticides, once enter the environment will have negative impacts on air, water, soil, human beings and animals.
These include health hazards to human from direct or indirect exposure to pesticides, development of resistance and pest resurgence due to destruction of natural enemies, pesticide residues in food, water, soil and fodder, poisoning of wild-life and livestock, environmental pollution and ecological imbalance. This has forced to change the approach of pest management and dictate the need for effective and biodegradable pest control strategy as an alternative; the use of botanical insecticides seems to have a distinctive advantage over all other management approaches. Among fourteen important insect pests of stored grains, the pulse beetle Callosobruchus chinensis Linn., (Coleoptera: Bruchidae) is one which causes considerable qualitative and quantitative loss to stored pulses. A large number of plants have been screened for their activities against insects and have been reported to possess insecticidal, repellent or anti-feedant properties by various workers. Our laboratory has screened certain plant formulations and based on the observations it could be concluded that some of the formulations employed were very effective against the pest insect, suggesting that these could be used as a cheap, safe and eco-friendly alternate, especially against the pulse beetle C. chinensis.